30 May 2015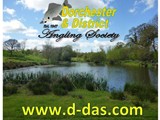 The lock combination numbers HAVE BEEN changed to the numbers on the reverse of the new 2015/16 members card.
''PLEASE REMEMBER TO NOT DECEND ON 'WALLY'S' ALL AT ONCE, WE NEED TO LEAVE ROOM FOR THE DAY TICKET ANGLERS, THANK YOU.
welcome!
welcome back!
or....join the best value for money club in the country now!
---
Click here to read other articles in our archive