7 January 2015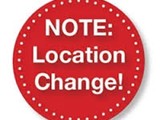 Due to the inclement weather this week, the match planned to be fished on the River Stour at Hanford Farm on sunday 11th Jan will now be fished at Potwell Lake in Broadwindsor.
The lake will, unfortunatly be closed to pleasure anglers until 3.15pm.
Apologies for any inconvenience caused.
---
Click here to read other articles in our archive