5 May 2014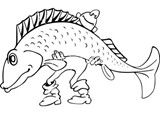 These will be in the post to all current members this week.
The local tackle shops will also have the new memberships available for sale from the middle of the month (not sure exactly when yet).
The new application form is available on this site NOW, so if you want to be one of the first in the queue...download, complete and post now...no worries.
The latest copy of the handbook will also be available on this website by the end of this week.
please bear with us, it's a busy time.....
---
Click here to read other articles in our archive