1 January 2014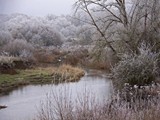 Very best wishes to all our members and visitors for 2014. Let's hope it's a good un!
Also, as part of our lease agreement, Luckfield & Heath lakes will be closed for the first full week of this new year, they will be open for your pleasure again from 6.30am on the 8th January.
Apologies for any inconvenience caused. For a free day ticket, visit 'Todbermanor' website, offer open until 6th jan.
---
Click here to read other articles in our archive