5 May 2016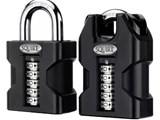 ''Important Note''...... Heath Lake:
Due to the combination lock on the main gate at Heath Lake being stolen, twice (I hope it's not one of ours!!!)
The number has been changed to the same number as 'Harbour Bridge +8 at the end (see reverse of your members card).
It will change again to the new number at the end of the month.
Thank you.
Sec'
---
Click here to read other articles in our archive