29 May 2021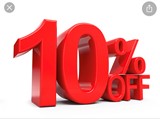 DDAS Memberships are now available at our partner angling shops (see list below).
Additionally they will offer a 10% discount on tackle purchases. However you must show proof of your DDAS membership (i.e. your membership card) and do so before they start putting the purchases through the till.
1. Dorchester Angling Centre (DAC), Hardy's Arcade, Dorchester.
2. Alans Angling, London Road, Dorchester.
3. Weymouth Angling Centre (WAC).
4. Chesil Bait n' Tackle, Wyke Regis, Weymouth.
5. Purbeck Angling, Wareham.
6. West Bay Water Sports, West Bay.
---
Click here to read other articles in our archive