12 November 2015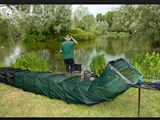 Just a polite reminder (statement below taken from the DDAS AGM minutes of 2015):
'The keepnet ban at Luckfield, Sharnhill Upper/Lower,Heath Lake & the River Frome remains in place until further notice, sorry.
Their use at Kingcombe, Revels & Harbour Bridge is at the landlord/fishery owners discretion. They are allowed on the River Stour for 'Silver Fish Only'. Please remember to lay it out behind you for at least 45 minutes before putting it in the water (this helps to kill any bacteria on the net) and if it is very warm weather, we ask they are not used at all. Thank you.'
The DDAS Handbook & website details will be amended for the next club year.
---
Click here to read other articles in our archive