9 November 2015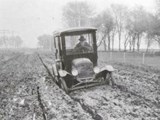 Our landlord at the lakes has stated that 4x4 vehicle access will be allowed throughout the winter: 'at your own risk'. (he has also stated that he will not tow you out if you get stuck).
The information below is no longer valid, SSE have decided to take a different route to lay the cable (along the road), therefore, the track will not be made good by them, it will be left to our landlord (Jim) to sort out, eventually:
There will be some substantial work being carried out along the track by SSE from February to April next year (cable laying).
The good news is, SSE will create a decent gravel track when they have finished.
There will only be pedestrian access available while the work is in progress.
Further details will be published when available.
Cheers.
---
Click here to read other articles in our archive