27 October 2015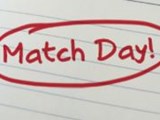 The river was low, pacey, coloured but not dirty (as it was the day before).
13 anglers fished, all caught Grayling, some more than others.
There were 3 fish over 2lb on the bank, the best being 2lb 10oz caught by Club President 'John (Cpl Sh*ite) Smith' from the deep water bend above the old bridge (on the tip, on the insde crease).
The better overall weights came from between the bridges, Tony Heath had a quantity of smaller fish, including Dace to take the weight prize money & Paul Wyatt next to him came 2nd overall.

Nice day... a few grayling, I'm sure it will only get better!!!

Had a report that there was a few 2lb+ landed at Worgret, best i heard was 2lb 7oz but could have been better fish, not sure.

Please be advised that we only have access on the NORTH bank, ie: with the river flowing right to left as you look at it. Anyone caught fishing the wrong bank, or beyond the boundries stated in the Handbook & on this website could well find themselves banned.
Also, please follow the guidelines stated in the previous news item in reference to to the handling & care of the Grayling.
Thank you.
DDAS Chairman & Committee
---
Click here to read other articles in our archive