11 May 2020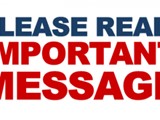 Great news that fishing is allowed from Wednesday this week!
However, there is a requirement to put some additional rules, restrictions and safety measures in place to protect you and to prevent a bomb burst of anglers at DDAS member exclusive lakes on Wednesday morning. The details will be published on here and on our Facebook page later today.
We were expecting a little more notice from the government to put these things in place so please bear with us.
Revels fishery have announced details of their plans on their Facebook page, basically not open until Friday and will have a strict booking system in place, you can't just turn up, visit: 'Revels Fishery & Tackle shop' for more details.
Please 'share' this & future posts to ensure the word gets around quickly.
Thank you...FISH SAFELY!
---
Click here to read other articles in our archive