23 March 2020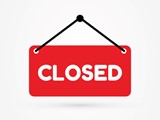 Dear Members
It is with much regret to announce that ALL club exclusive lakes are now CLOSED until further notice, ie:
....Luckfield Lake.
....Heath Lake.
....Sharnhill Green.
....Higher Kingcombe Lodge Lake.
We must follow the Government guidelines and encourage everyone to STAY AT HOME unless travel is essential for work or Health & Safety purposes.
Please don't attempt to enter the lakes on the sly, the combination padlock numbers have been changed or replaced with key padlocks and there are CCTV cameras in place.
As for lakes that are commercial fisheries that members are allowed to fish free of charge... it is the landlords decision if they close or not. Details on those decisions will be posted on here when known. UPDATE....REVELS, POTWELL & WASHINGPOOL NOW CLOSED.
Last but by no means least, a special thank you to the key workers at the front line of this crisis and all those who continue to work tirelessly to reduce the spread of the virus.
There are so many unsung heroes, and we're in awe of you all.
Stay safe everyone.
---
Click here to read other articles in our archive