14 July 2015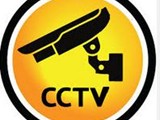 The person who dumped garden waste at Harbour Bridge Lakes this week (maybe a DDAS member, maybe not)........PLEASE TUCK YOUR SHIRT TAIL IN...YOU LOOK UNTIDY .
DON'T DO IT...IT'S PRIVATE LAND....., BASICALLY: ''LITTER LOSES WATER''.
Also, the plastic chairs at the lake have been donated by members for your use, when finished with, please turn them over...and place them away from the waters edge to help prevent them being blown in (one has already)...Thank you.
---
Click here to read other articles in our archive